Welcome to Vedder Dental Clinic, where smiles are not just a result of our work; they're where our journey begins. I'm Dr. Zeno Park, and together with my colleague, Dr. Laura Caylor, we are thrilled to share our passion for dentistry and our unwavering commitment to your family's oral health.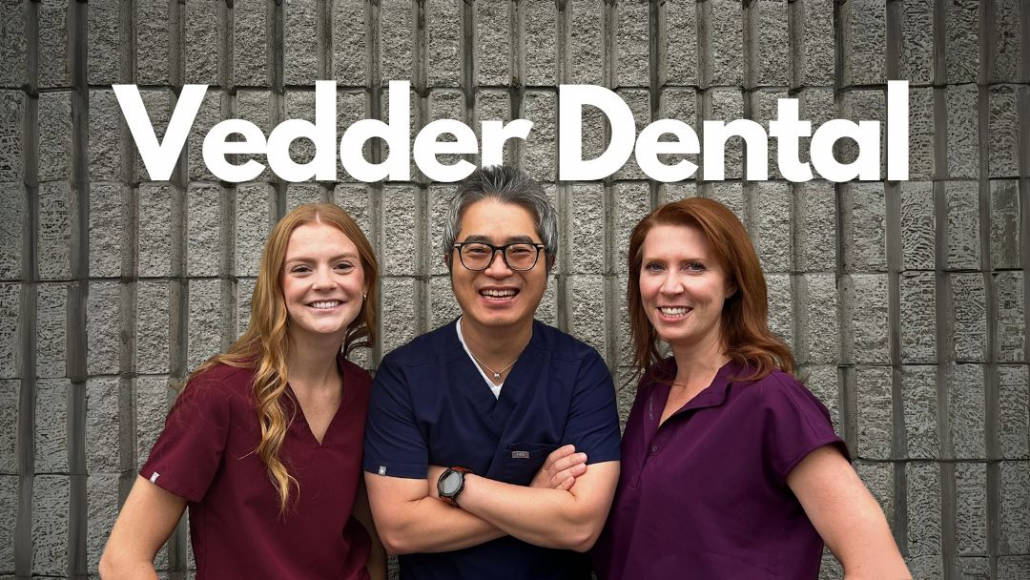 Our Approach to Dentistry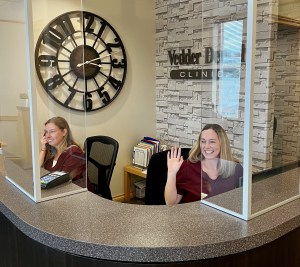 At Vedder Dental, our approach is rooted in simplicity—patient-centric care. We firmly believe in treating each individual with the attention and personalized care they deserve. The moment you walk through our doors, you're not just a patient; you're part of our extended dental family.
Our team is dedicated to creating an atmosphere where you feel heard and understood. From routine check-ups to specialized treatments, every aspect of our practice is designed with your comfort and well-being in mind. Your journey to a healthier, happier smile begins here.
The Expertise Behind the Smiles
Behind every radiant smile is a wealth of expertise. Dr. Park and Dr. Caylor bring not only years of experience, but also a genuine passion for making a positive impact on the lives of their patients. Dr. Park's background in Invisalign ensures a stunning smile with proper bite alignment. Additionally, the use of Cerec technology enables the creation of one-day crowns, while their proficiency in implant procedures, guided by CBCT technology, guarantees patient comfort and precise results.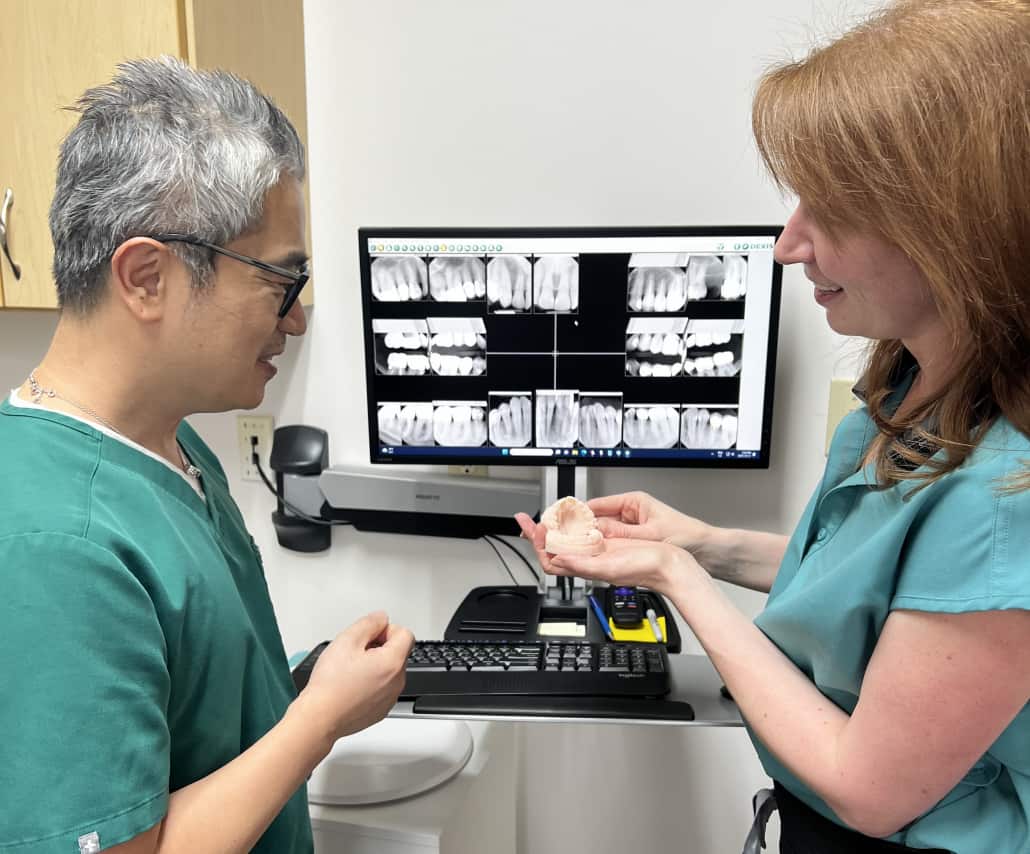 Dr. Caylor loves working with kids and has a special interest in laser treatment and optimizing oral function from infants to adults. Whether she is working as part of a collaborative team to help a baby breastfeed or getting a child through their first fillings or a tongue tie release, her focus is on optimal orofacial development and overall health. Seeing patient's thrive is at the forefront of her treatment goals.
Our commitment to staying at the forefront of dental advancements ensures you receive the best care possible. Each smile we create is a testament to the dedication and skill that defines Vedder Dental Clinic.
A Day in the Life at Vedder Dental
Ever wondered what goes on behind the scenes at Vedder Dental? Picture a welcoming atmosphere, the hum of conversations, and the sound of laughter. Our supporting staff plays a crucial role in creating an environment that feels like family.
From our friendly receptionists to our skilled dental hygienists, every member of our team is committed to ensuring your experience is not just about dental care; it's about feeling comfortable and cared for. We believe that a visit to the dentist should be a positive and even enjoyable experience.

Patient Success Stories
What makes us most proud? The smiles we've played a part in creating. Take Dane, for example. He came in with crowded teeth and an unbalanced bite, but now he's leaving with a big, confident smile. While his treatment is still in progress, Dane is already thrilled with his straight teeth and improved bite. He's biting and functioning better overall, and his beautiful smile reflects his newfound happiness. These are the stories that make our days at Vedder Dental truly extraordinary.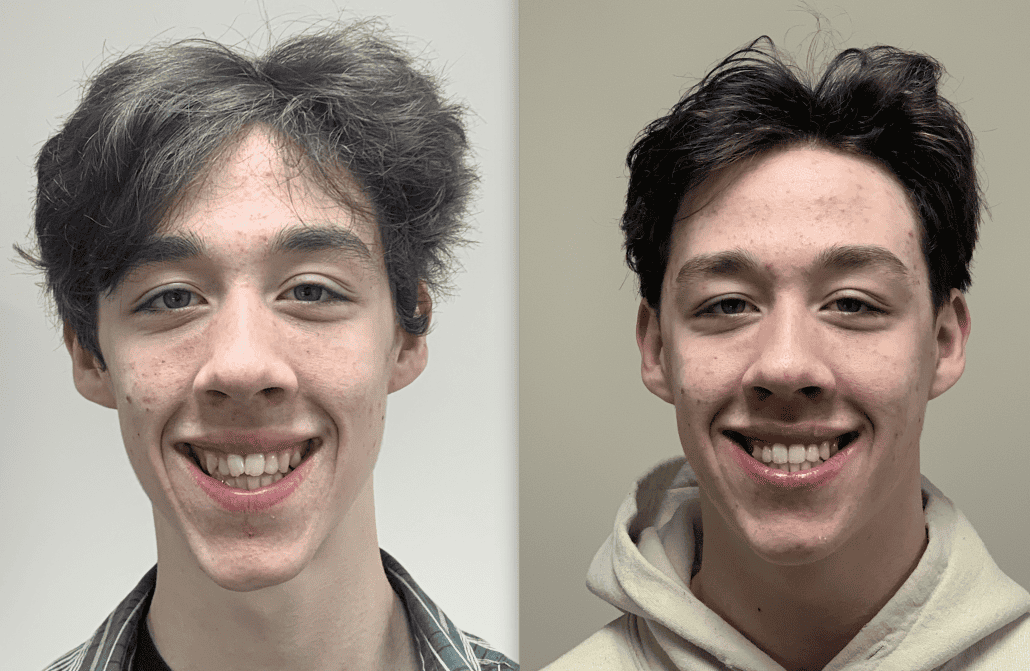 Each patient's journey is unique, and we are honored to be a part of their story. Whether it's a confident smile after an Invisalign or a relieved parent after a successful pediatric dental laser procedure, these moments fuel our passion for what we do.
Vedder Dental is more than a clinic; it's a community. We invite you to be a part of it. Stay tuned for our upcoming blogs where we'll dive into topics like family dentistry, dental emergencies, and more. Your journey to healthier, happier smiles starts here.